Book your Enduro experience now by clicking one of the options above

You stay in one of our fantastic rooms with a super buffet breakfast every morning. Together with the guide we discuss what we are going to do that day and what to expect. Of course there will also be discussed the experience and level of the different drivers, where the guide can then take into account where to ride. Everything is possible, from real beginner to experienced motocross crack.
In our "backyard" we have choices of, wide sandy paths, riding through Eucalyptus forests, single tracks and big climbs with different surfaces that you can experience to get the full enduro feeling.
Any additional options to book are:
Airport transfers € 75, –
Protection € 25 per day
(Body armor, pinch protectors, pants, shirt and gloves and helmet)
Boots € 15 per day
Surfing € 40, – 2 hours of lessons.
(incl. Wetsuit and surfboard)
Extra day driving € 240,- (incl.guide)
View the different options we have to offer you above. Should it be that the holiday you had in mind is not there or you have special wishes. Please contact us with your special wishes or questions so that we can organize a tailor-made holiday for you! Contact…
You can also call (+351 91 56 01 007) or send a message via whassapp (+351 92 66 70 216)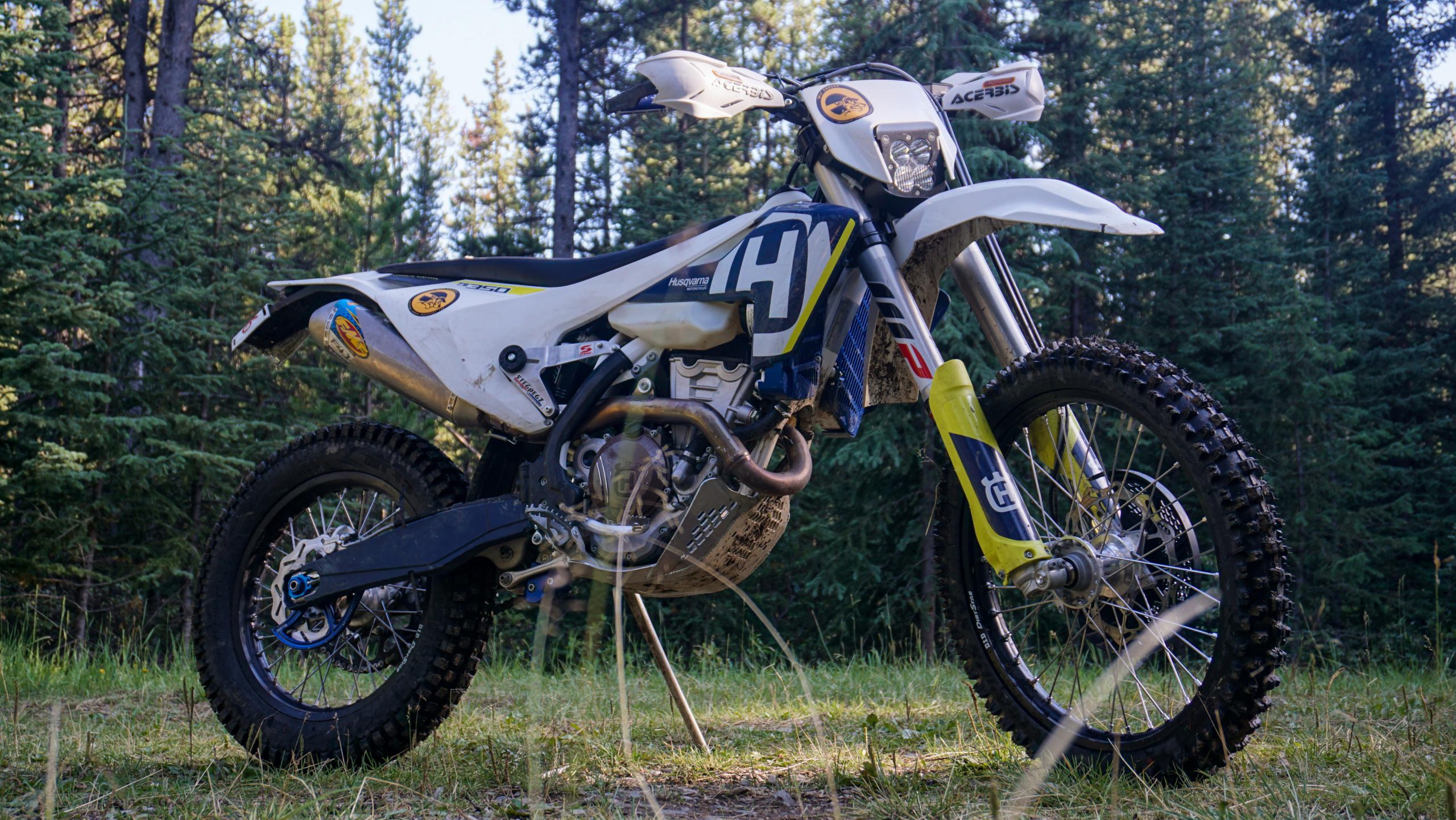 Because our motorcycle park is not yet limited, we can only provide a limited number of guests / drivers with a motorcycle. This means that we drive in small groups and thus increase the driving pleasure, so no long waiting times! Maximum amount is 4 people. In addition, we ask for a deposit of € 500 per motorcycle to be able to settle any damage. You can of course buy off this deposit with an extra (all-risk) insurance that you can take out yourself or with us.
Travel and cancellation insurance and medical expenses are not included and must be taken out in advance by the booker. All activities are at your own risk. Santa Cruz Surfhouse is not liable for any damage to the person or private material of participants, as well as theft of this material. Of course our motorcycles are fully insured and there is even an extra insurance for damage on site. Full information can be found in our Terms and Conditions.