Womens Only (Enduro) Week
Especially for you, we have organized the first edition of the Santa Cruizin Womens Only Week or in short "the WOW".
We think it is about time that in this (men's) sport, the ladies are put in the spotlight. You are a fast-growing group within this branch of sport. How great is it to spend a week in Portugal with united ladies and enjoy driving together ?! A week full of motorbikes, riding along the ocean, through the eucalyptus forests, steep climbs and all that on different surfaces from loose sand to beautiful rock formations.
Santa Cruz is located in the middle of the area around Torres Vedras, where several international competitions have already been held. The only man you will see this week is the guide, who has mapped out a daily route, diverse and for every level. Each route with its own character, challenges, fantastic views and beautiful nature.
You will stay in one of the 4 rooms in our traditional Portuguese house with the 7 others. This means that the entire accommodation is at your disposal, so that a pleasant group atmosphere is created immediately and you can enjoy all privacy.
Every morning you start the day with a hearty breakfast buffet. When you return from a wonderful day of driving, a delicious meal and a cold drink will be waiting for you. A good time to relive the beautiful experiences of that day.
Your motorcycle and (motorcycle) gear will be neatly transported from the Netherlands by a renowned company to Portugal and back! Your motorcycle will be picked up at a collection point three days before the WOW and will be delivered back to the same address three days afterwards.
Hopefully this is the first of many more Santa Cruizin 'WOW's to come!
We are incredibly looking forward to it.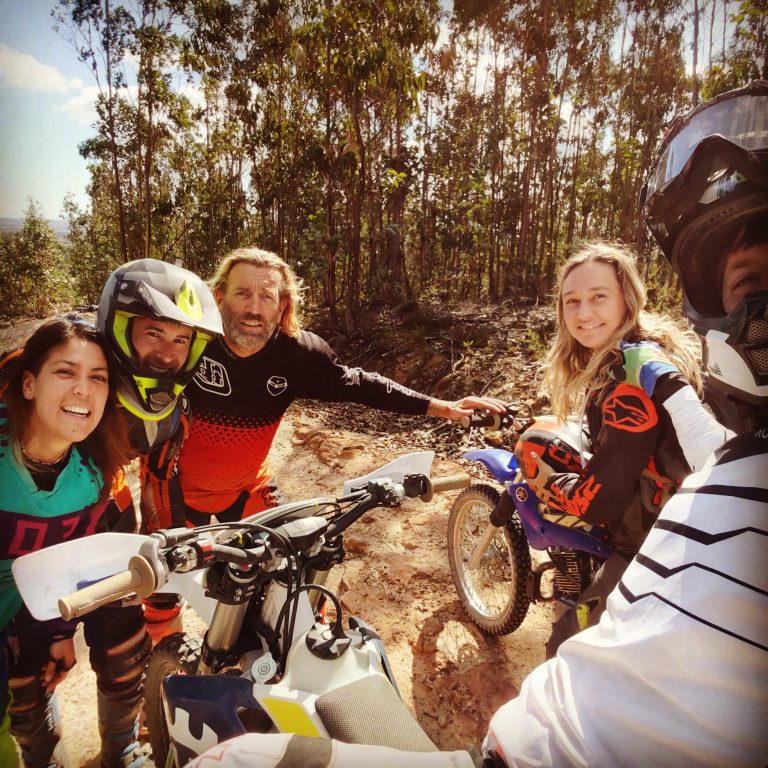 What you book;
Transportation of your motorcycle (Ned-Portugal.).
Transfer (s) and local transport
Stay (7x) with 2 pers. in a double room.
Breakfast and dinner.
Guiding, 5 days. This time for FREE!
Technical support.
And a surprise (?)
For the price of,